Sports Chiropractic in Brighton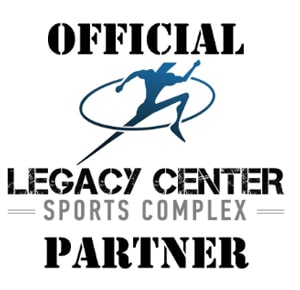 A WINNING SOLUTION FOR ATHLETES
Today's athletes put themselves through a lot. Physical demands continue to rise and the margin for winning narrows. It's no wonder why athletes are always looking for ways to gain a competitive edge. This is why most athletes are turning to chiropractic care to help them train more effectively, prevent injuries and reduce recovery times.
Our mission is to be the best chiropractic office in Brighton to adjust, educate, and empower families in our community toward optimal health and wellness. We are a family-based chiropractic care clinic aimed at providing natural healing for you and your children.

We want our children to have the best start to life. Chiropractic has been shown to not only significantly relieve pain and irritation in small children and athletes but to help the nervous system flourish and grow.
WHICH SPORTS BENEFIT FROM CHIROPRACTIC CARE IN BRIGHTON MI?
In one study, 100% of runners with joint problems reported reduced symptoms and were able to maintain or increase their training mileage after chiropractic care.

During a football season, NFL chiropractors give up to 16,320 - 27,200 adjustments to pro players.

Regular chiropractic care helps basketball players boost their speed, flexibility, range of motion, balance and strength.

Regular chiropractic adjustments help baseball players significantly improve their long jump distance and increase muscle strength.

90% of golf injuries involve the neck or back. Chiropractors can help golfers correct postural imbalances in their swing to prevent injury.

Soccer players found relief from chronic groin pain after only 8 weeks of chiropractic care and rehabilitation exercises
OFFICE HOURS
---
Monday
9:00am - 12:00pm
2:00pm - 7:00pm
---
Tuesday
2:00pm - 5:00pm
---
Wednesday
9:00am - 12:00pm
2:00pm - 6:00pm
---
Thursday
9:00am - 12:00pm
2:00pm - 6:00pm
---
Friday
Closed
---
Saturday
Closed