Meet Our Team at Lifetime Family Chiropractic
Chiropractor Melissa Osborn D.C.
Hello and welcome to Lifetime Family Chiropractic! It is our hope and desire that you feel welcomed and at home right from the start. If a friend told you about our office, you may have already known we are a bit special. When you walk through our doors we hope you see the referral board (we love referrals and get a lot of them).
Chiropractor Kyle Conn D.C.
Hello my name is Dr. Kyle Conn,
My life changed when I was 9 years old. I grew up your typical small country town boy, always active and outdoors. I found a passion for soccer and fell in love with the game. Coaches noticed my skills and moved me up in age brackets to help strengthen and build talents.
Chiropractor Navpreet Saini D.C.
Hello!
I'm Dr. Nav and I am so thrilled to serve the Howell/Brighton community! It is my goal to help you achieve your goals and dreams through the natural expression of your best self.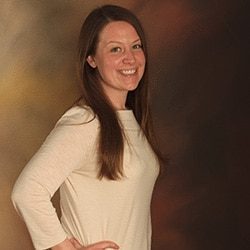 Danielle Still - CA
I love being a part of something that makes people's lives better. This is why I have worked at Lifetime Family Chiropractic since 2011. I love coming to work every day and seeing our practice members and watching them on their journey to better health.
Cindy Wilson - Massage Therapist
My name is Cindy Wilson, and I reside in Whitmore Lake. I currently go to Washtenaw Community College, where I am working on getting my Associate of Science degree. I then plan on going to Wayne State University, to become a Pathologist Assistant. I am fascinated with the medical field, more specifically, the causes of disease, etc.
OFFICE HOURS
---
Monday
9:00am - 12:00pm
2:00pm - 7:00pm
---
Tuesday
2:00pm - 6:00pm
---
Wednesday
9:00am - 12:00pm
2:00pm - 6:00pm
---
Thursday
9:00am - 12:00pm
2:00pm - 6:00pm
---
Friday
9:00am - 12:00pm
---
Saturday
Closed