Chiropractor Melissa Osborn D.C.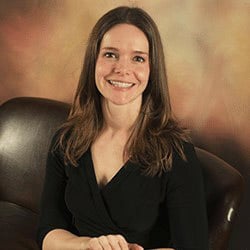 High energy, inspiring, caring, the type of person you want in your corner.  These words best describe Dr. Melissa Osborn.  She truly epitomizes the meaning of doctor…teacher.
Lifetime Family Chiropractic began in 2010 with the desire to help as many families achieve optimal health as possible.  As you walk into our office, you're immediately taken aback by the un-doctor-like atmosphere.  There is almost a soothing voice within the walls that whispers, "you're in the right place."  With a pronounced theme of little ones, you begin to wonder…Are these kids patients or are they waiting for their parents?  You intuit, this is not your average Chiropractic office.
"Even though I've been in practice since 2006, I never forgot why I got into Chiropractic--to make a lasting difference in people's lives, especially children," says Dr. Melissa Osborn.  It's not a play on words, rather, it's a way of life for Dr. Melissa and her patients.
Growing up in the small town of Ashley, Michigan, Dr. Melissa learned a lot about hard work and the importance of family.  Following her desire to be a doctor, she began her study at Central Michigan University and received a Bachelor's degree in Science.  The following 4 years were spent earning her Doctor of Chiropractic degree from Palmer College of Chiropractic in Iowa. Completing her own family, she has 4 children and is very busy and active in their lives.
We would love to welcome you and your family into ours.  If you find yourself asking if there is more to life than this, we would like to meet you.  Chiropractic focuses on healing the body from the inside out by removing subluxations.  Please allow us to explain, call to schedule your in-office consultation today.
OFFICE HOURS
---
Monday
9:00am - 12:00pm
2:00pm - 7:00pm
---
Tuesday
2:00pm - 5:00pm
---
Wednesday
9:00am - 12:00pm
2:00pm - 6:00pm
---
Thursday
9:00am - 12:00pm
2:00pm - 6:00pm
---
Friday
Closed
---
Saturday
Closed