Where in the World is Dr. Melissa?
Does she travel this much because she's bored?
Nope, having your own business, 4 kids and a husband doesn't lend itself to bordem
Does she travel this much because she just wants to get away from it all?
Nope, most of these trips are business related and she brings her family along.
Is she looking to join some frequent flyer club or something?
While that may be a side-benefit, eating that many stale pretzels isn't a good health plan 🙂
Well, why would she travel this much then?!
The simple answer is: to serve you better. Dr. Melissa has dedicated her life to help serve her practice members and community to the highest level possible. In that quest, she is willing to do whatever it takes to train with the best in the world to perfect her craft.
While some of these ventures for a "fun family get-away", know that she is never too far away from her book or personal break-through to help serve you better!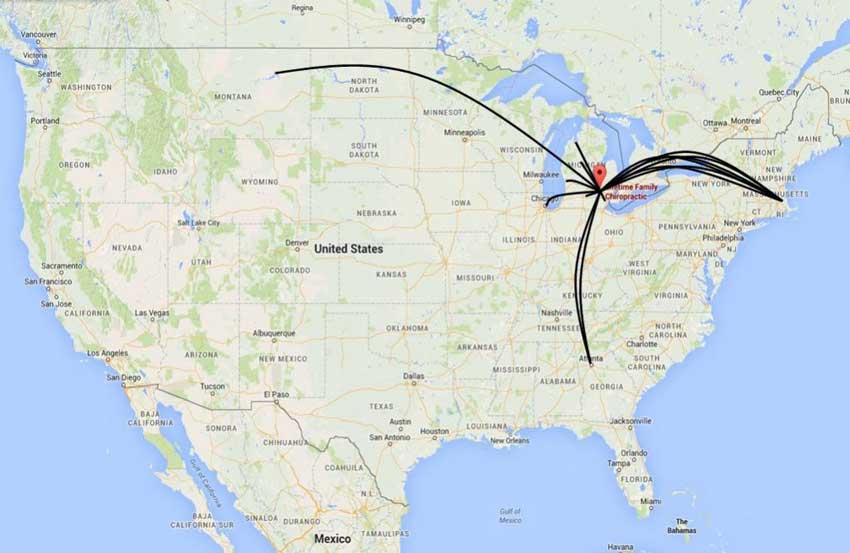 OFFICE HOURS
---
Monday
9:00am - 12:00pm
2:00pm - 7:00pm
---
Tuesday
2:00pm - 5:00pm
---
Wednesday
9:00am - 12:00pm
2:00pm - 6:00pm
---
Thursday
9:00am - 12:00pm
2:00pm - 6:00pm
---
Friday
Closed
---
Saturday
Closed